RIBBON BLENDER (RIBBON MIXER)

PRODUCT DESCRIPTION: When it comes to the cost-effective large-scale Powder mixing process and the equipment which can mix the various different powder materials homogeneously, no any other machine can match the efficiency and potential of the U shape horizontal mixer machine popularly known as the Ribbon Blender or Ribbon Mixer machine.
In the world of food, chemical and pharmaceutical mixing process, Ribbon Mixer has established the great trust among the users because of its versatility and multifunction ability of mixing the different solid powder, wet powder, slurry type material along with the addition of liquid and also applying the external heat treatment for drying or cooling along with the process of blending in certain special reactions like coating in the pharmaceutical bulk drug manufacturing.
The RIBBON BLENDER MACHINE from Arvinda Blenders has established the stronghold in the Indian market as well as international markets because of its accuracy of mixing, high efficiency, great uniformity, high loading coefficient, along with the lower maintenance cost, low power consumption, low noise generation, no vibration, and noiseless and easy operation.
An Energy Efficient and fastest way of uniform mixing of for the Large Scale Production
RIBBON BLENDER- CONSTRUCTION, OPERATION & WORKING PRINCIPLES
What is RIBBON BLENDER AND HOW IT WORKS?
A ribbon blender is ideally identified as the U-shaped horizontal trough container which contains the spiral ribbon blades known as the double helical ribbons mounted on the horizontal agitator shaft which rotates within the periphery of the U shape drum of the machine.
Ribbon blender is also defined as the U SHAPE HORIZONTAL TYPE OF THE MIXER.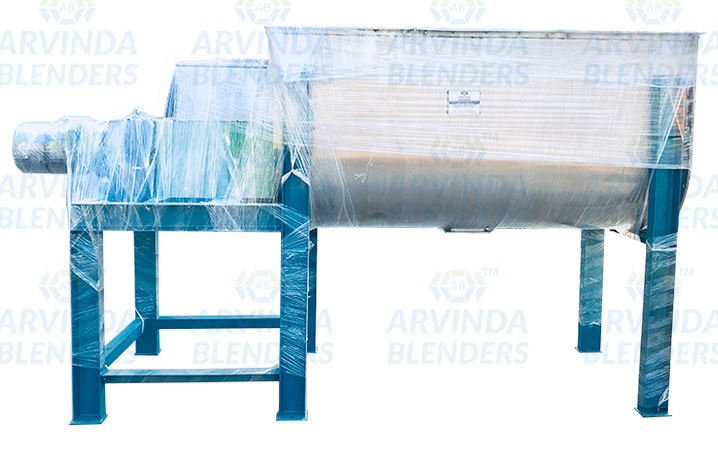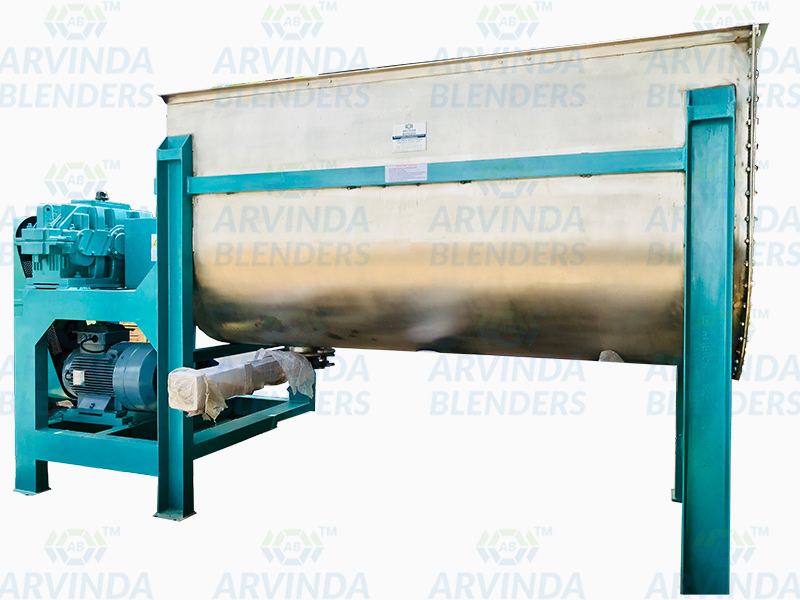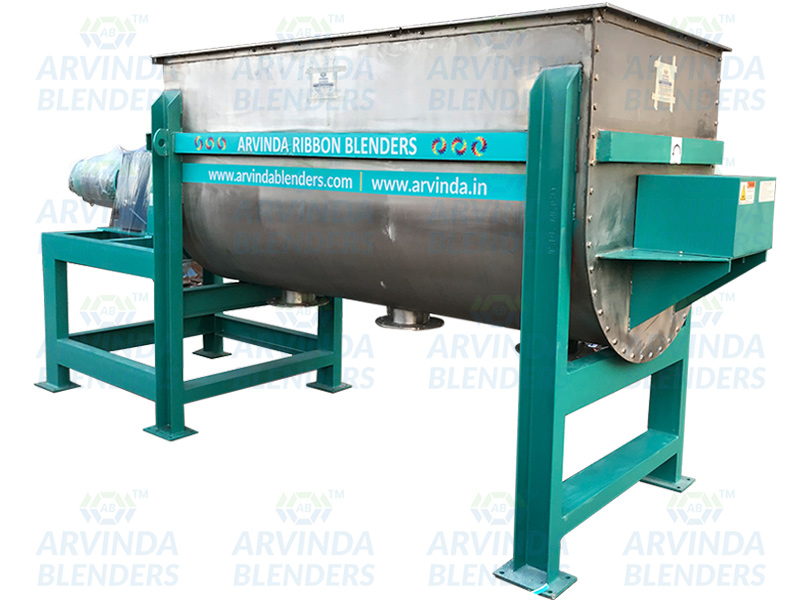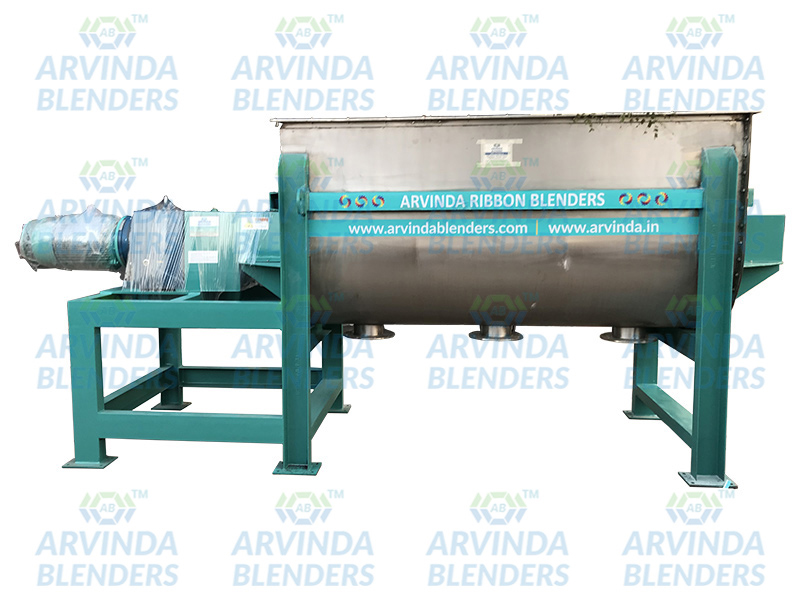 ---
DIFFERENT TYPES OF THE DESIGN IN U SHAPE HORIZONTAL MIXER
Mainly there are three different types of agitator design in the U SHAPE HORIZONTAL MASS MIXER MACHINE, each having its own advantages based on the application.
SPIRAL RIBBON DESIGN
PADDLE TYPE DESIGN
HYBRID TYPE DESIGN